Search For Books - By Author, Title Or Keyword
Welcome to Longfellow Books
Saturday, April 13th at 10am
A Piglet Named Mercy
Meet the Illustrator: Chris Van Dusen

Every porcine wonder was once a piglet! Celebrate the joy of a new arrival with this endearing picture-book prequel to the New York Times best-selling Mercy Watson series.
Bring your kids! Illustrator Chris Van Dusen will be here to sign copies of his newly illustrated book, A Piglet Named Mercy!


Check Out This Week's Bestsellers!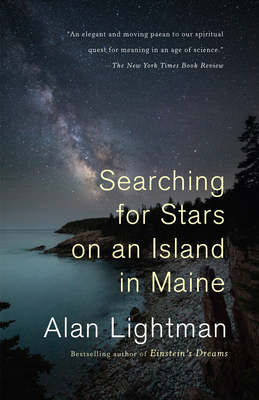 1. Searching for Stars on an Island in Maine by Alan Lightman
2. Circe by Madeline Miller
3. Educated by Tara Westover
4. The Immortalists by Chloe Benjamin
5. One Goal by Amy Bass
6. Black Leopard Red Wolf by Marlon James
7. How to Relax by Thich Nhat Hanh
8. Say Nothing by Patrick Radden Keefe
9. 1913 by Florian Illies
10. Born a Crime by Trevor Noah
11. Becoming by Michelle Obama
12. Less by Andrew Sean Greer
13. Women Rowing North by Mary Pipher
14. Salt Fat Acid Heat by Samin Nosrat
15. How to Love by Thich Nhat Hanh
Longfellow News
We will begin accepting used books again on January 14th. Thanks for your patience!
Longfellow Books
Our Used Book Buying Policy
• We pay store credit for used books, not cash.
• We pay approximately 30% of what we decide to charge for a book. So if we price something at $8, we'll give you $2.40 in store credit for it.
• We take one bag or box at a time, and you can drop off books whenever we're open*. We will call you once we go through your books (it takes us about a week, unless we're buried very deep) to tell you how much store credit you're getting.
*We may go through periods when we get overloaded and have to temporarily pause, so please call or check our website before bringing books in.
• We take many different kinds of books (paperbacks & hardcovers, fiction & nonfiction), but our selection varies with supply & demand.
However, we usually will not buy:
•Books that are in generally poor condition (torn or yellowed pages, missing dustcovers, split spines, etc.)
•Books with underlining or highlighting
•Textbooks and outdated reference books (travel guides, etc.)
•Non-book items (magazines, journals, calendars, DVDs, CDs, etc.)
•Currently, we are not taking kids books or young adult/middle reader books, cookbooks, or oversized coffee table/art books.
• If there are books we don't take, we can either donate them to Goodwill or you can pick them back up. We will ask your preference when you drop them off. If you elect to pick books back up, we ask that you pick them up within 7 days of when we contact you. After that, we reserve the right to donate them.
Indie Next List
This feature require that you enable JavaScript in your browser.
No front page content has been created yet.