Search For Books - By Author, Title Or Keyword
PPL: Literary Lunch: Maria Padian author of How to Build a Heart with Shana Youngdahl
Join us for a conversation between Maria Padian and Shana Youngdahl (As Many Nows as I Can Get) to discuss Padian's new book How to Build a Heart.
The conversation will be held on Wednesday, February 19th at noon in the Rines Auditorium at Portland Public Library.
All sixteen-year-old Izzy Crawford wants is to feel like she really belongs somewhere. Her father, a marine, died in Iraq six years ago, and Izzy's moved to a new town nearly every year since, far from the help of her extended family in North Carolina and Puerto Rico. When Izzy's hardworking mom moves their small family to Virginia, all her dreams start clicking into place. She likes her new school—even if Izzy is careful to keep her scholarship-student status hidden from her well-to-do classmates and her new athletic and popular boyfriend. And best of all: Izzy's family has been selected by Habitat for Humanity to build and move into a brand-new house. Izzy is this close to the community and permanence she's been searching for, until all the secret pieces of her life begin to collide.
"Padian takes a familiar theme—a girl hiding her background from others—and makes it fresh with her protagonist, Izzy Crawford . . . The characters around her are well-defined and support Izzy and the plot well. Throughout the novel, Izzy's strength, candor, and humanity shine through."
—Booklist
"An absolutely enthralling depiction of family and self-discovery."
—Kirkus Reviews, starred review
"Padian creates a world that the reader can easily dive into. Anyone who's ever been a self-conscious teen will see themselves in Izzy."
—Book Riot
About the authors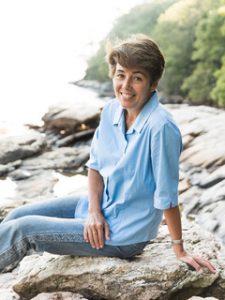 Maria
Padian
is the author of five young adult novels, including, most recently,
How to Build a Heart.
A former news reporter, congressional aide, freelance writer and essayist, she lives in Brunswick where she writes fiction, drinks a lot of coffee and takes care of her writing companion: an aging Australian Shepherd.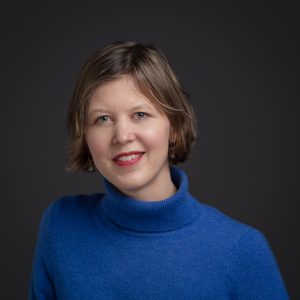 Shana Youngdahl
is a poet, professor, and fiction writer. Shana loves helping young people embrace the stories they need to tell and teaches at the University of Maine-Farmington.
As Many Nows As I Can Get
(Dial/Penguin Teen), her debut novel, was a New York Public Library and Kirkus Best Book of 2019. Connect with her online at
www.shanayoungdahl.com
, twitter @shanayoungdahl or instragram
@shanayoungdahl
Event date:
Wednesday, February 19, 2020 - 12:00pm to 1:00pm
Event address:
Portland Public Library
5 Monument Square
Portland, ME 04101

$17.95
ISBN: 9781616208493
Availability: On Our Shelves Now: Please call ahead to be sure inventory is not being held for other customers.
Published: Algonquin Young Readers - January 28th, 2020
---