Search For Books - By Author, Title Or Keyword
Spotlight Lecture: Ann Beattie at the Portland Public Library
Thursday, July 11 - 6:30pm - 8:00pm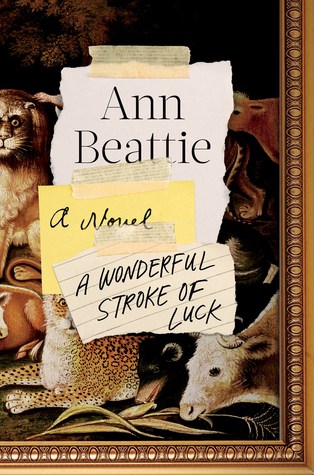 Location: Portland Public Library, Rines Auditorium
Audience: Adults

Join us for a conversation between Ann Beattie and TBD, to discuss Beattie's new book A Wonderful Stroke of Luck. The conversation will be held on Thursday, July 11 at 6:30pm in the Rines Auditorium.
About the book
As a member of the Honor Society at Bailey Academy, one of the most prestigious boarding schools in the country, Ben falls under the tutelage of Pierre LaVerdere, a brilliant, enigmatic teacher who instructs his charges on how to discuss current events, how to think about art and literature, and how to form opinions for themselves. Ben develops close friendships with LaVerdere's other disciples, and as the years go by the legacy of their teacher and his words remain strong. As Ben moves on, first to college and then to the turbulence of post-grad life in New York City, he comes to feel the pace of his life accelerating, his relationships a jumble, and his career plans in a constant state of flux. What did Bailey really teach him?
After his father dies, Ben develops a curiously close, yet strained intimacy with his stepmother and tries to salvage what he can of his relationship with his sister. A move upstate offers only temporary respite from his anxieties about work and romance and when LaVerdere returns to Ben's life, everything Ben once thought he knew about the man–and about himself–is called into question. A twenty-first century comedy of manners, A Wonderful Stroke of Luck is a keenly observed work of fiction that shows one of the most iconic writers of our time, once again an astute chronicler of her generation's ambivalence and sometimes strange ambitions.
About the authors
Ann Beattie has been included in four O. Henry Award Collections and in John Updike's Best American Short Stories of the Century. In 2000, she received the PEN/Malamud Award for achievement in the short story form. In 2005, she received the Rea Award for the Short Story. She and her husband, Lincoln Perry, live in Key West, Florida, and Charlottesville, Virginia, where she is Edgar Allan Poe Professor of Literature and Creative Writing at the University of Virginia.
TBD

Portland Public Library presents the Spotlight Lecture Series held in conjunction with Longfellow Books, Print: A Bookstore, and Maine Writers & Publishers Alliance. The Spotlight Lecture Series celebrates new works by notable authors from around the country.

This series is generously sponsored by the Press Hotel.
Event date:
Thursday, July 11, 2019 - 6:30pm to 8:00pm
Event address:
Portland Public Library
5 Monument Square Portland
Portland, ME 04101

$25.00
ISBN: 9780525557340
Availability: On Our Shelves Now: Please call ahead to be sure inventory is not being held for other customers.
Published: Viking - April 2nd, 2019
---